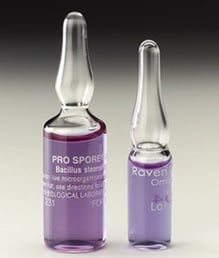 Articles include:
- It's our Birthday!
- Raven Biological Indicators
- Irradiated Plate Packaging
Welcome to our Autumn eNewsletter - providing you with the latest news and updates from Cherwell Laboratories. Any additional information that you may require is simply a click away.
However, we are as always, still very happy to speak to you in person and over the phone on 01869 355500.
1st November is our birthday!
Cherwell Laboratories is 40 this autumn!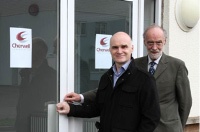 Founded in 1971 by Lawrence Whittard as a veterinary diagnostic laboratory, we have certainly evolved over the years to dedicate our products and services to the validation of sterilisation processes. Our fully integrated product range for microbiological and Quality Assurance applications now includes the Redipor, DataTrace and SAS ranges, alongside our new range of Raven biological indicator products for process validation.
Recent years have seen us move to our current site in Bicester and we plan to further expand to increase our manufacturing and warehouse capacity so that we can continue to help our customers with their prepared media, environmental monitoring and process validation requirements.
Raven Biological Indicators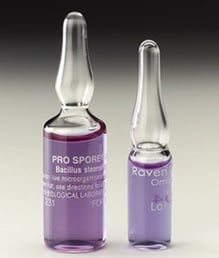 Cherwell Laboratories is now the UK distributor of biological indicators and chemical indicators for both Raven Laboratories and Apex Laboratories, both divisions of Mesa Laboratories.
This comprehensive range includes a variety of biological indicators, such as spore strips and suspensions for use with conventional culture media, self-contained biological indicators and industrial use biological indicators. They are available populated by several different species of spores for applications, including steam, dry heat, hydrogen peroxide vapour, Ethelyne Oxide (EO), formaldehyde, Chlorine Dioxide (ClO2) and gamma irradiation.
NEW Redipor Irradiated Plate Packaging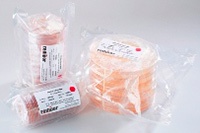 Just a quick reminder that from 5th September 2011 all Redipor irradiated double wrap 90mm Petri dishes are now packed in our superior laminated flow wrap packaging.
The new Redipor irradiated plate packaging offers a big improvement and many benefits, such as the elimination of cling film, increased mechanical strength, easy tear opening and high clarity for better visibility of plates and labels.
Ask Cherwell!
How frequently should my air sampler be calibrated?
Cherwell Laboratories recommends every 12 months and we will send a reminder for the month it is due. For some situations local procedures demand more frequent recalibrations so Cherwell is happy to offer tailored recalibration date labelling and reminders on request.
If there's anything that you'd like to ask us, we'd be happy to help. Just email us.
An 'Aspirational' Alternative
We have recently introduced the Daily-Head disposable aspirating head for microbiological air monitoring. Triple-wrap irradiated, this provides an always ready alternative to autoclaving stainless steel heads. Each batch of the Daily-Head is supplied with a certificate of sterilisation and conformity to satisfy cGLP requirements.
Suitable for use with the SAS Super, Duo-SAS-360 and SAS-Isolator air samplers, the Daily-Head is available as Contact Plate (RODAC) and 90mm Petri dish versions.