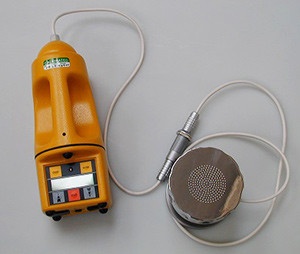 Articles include:
- VHP Monitoring
- DataTrace Pro Software
- Redipor Flow-Wrap
Welcome to our Spring 2012 eNewsletter - providing you with the latest news and updates from Cherwell Laboratories. Any additional information that you may require is simply a click away.
However, we are as always, still very happy to speak to you in person and over the phone on 01869 355500.
One-stop-shop for VHP monitoring
Hydrogen Peroxide Vapour (VHP) as a surface sanitiser/sterilising agent is found in a growing range of applications. From protecting sterility test and aseptic processing isolators and RABS in pharmaceutical and medical device manufacturing, to whole room decontamination in hospitals and food production. Cherwell can help with monitoring of the environment and validation of the VHP process with specialist air samplers, media plates and biological indicators.
We also work closely with other organisations to provide knowledge, advice and technical support to current and future users of these technologies. For example, Mesa Labs has recently published a newsletter to try to explain the unusual performance of BIs in Hydrogen Peroxide Vapour in the absence of a standard protocol.
Introducing DataTrace Pro
Secure software for easier validation and process reporting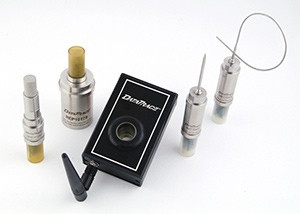 We have recently introduced DataTrace® Pro (DT Pro) integrated software for use with the DataTrace range of wireless data-loggers for critical manufacturing and validation applications.
DT Pro offers users greater insight and productivity through the simple creation of process reports to enable analysis and understanding of data whilst complying with regulatory requirements.
New Redipor Flow-Wrap
Customer satisfaction survey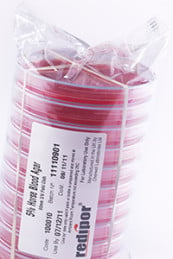 As part of our continued commitment to customer satisfaction and ISO9001:2008 Quality Management, we conduct regular surveys to identify potential areas for improvement and also following significant product changes.
Our most recent survey, completed by customers using Redipor® Prepared Media products packaged in new laminated 'flow-wrap', showed overall customer satisfaction levels were high. Whilst we are proud to achieve such high satisfaction levels, we will continue to further improve our products and service levels and also work with our customers to meet their exact requirements.
If you have any suggestions for improvement, please let us know.
Ask Cherwell!
When should I use a self-contained biological indicator rather than a spore strip?
A self-contained biological indicator eliminates the need for aseptic transfers, making it ideal for facilities without micro labs or laminar flow hoods. As the indicator is a closed system that already contains the growth medium required for the recovery of process exposed micro-organisms, it can simply be placed directly into an incubator after completion of the sterilisation load.
If there's anything that you'd like to ask us, we'd be happy to help. Just Ask Cherwell.
The Final Countdown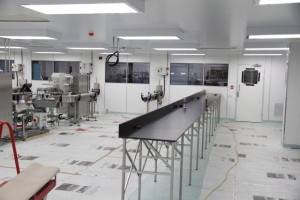 We are on track for our new cleanroom facility to go live in July. You can read more on progress here in the latest change notification letter.