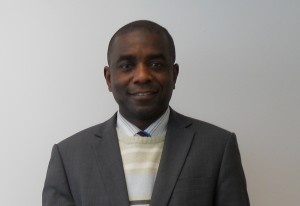 Articles include:
- An Expansive Year!
- Industrial Microbiology Expertise
- Save Money on Air Sampling
Welcome to our Winter 2013 eNewsletter - providing you with the latest news and updates from Cherwell Laboratories. Any additional information that you may require is simply a click away.
However, we are as always, still very happy to speak to you in person and over the phone on 01869 355500.
An Expansive Year!
Investment continues in 2013
Happy New Year! We hope you had a great 2012 and wish you a very successful 2013.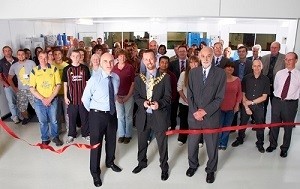 2012 certainly proved to be another year of progression and expansion for us, with the opening of Phase I of our brand new Redipor® cleanroom manufacturing facilities. We look forward to starting Phase II of our cleanroom expansion project in 2013, further increasing our production capacity.
Throughout 2013 we will also look to continue enhancing our product offering through the addition of new products alongside improvements to our existing product range. Examples of product enhancements made to our Redipor Prepared Media range in 2012 include extending our laminated flow-wrap packaging to more of the range and the introduction of a new labelling system for improved product security.
In addition to making great inroads with our prepared media products, we've also helped customers, such as JPen Medical, cut hours off equipment testing and validation with our range of DataTrace wireless dataloggers.
Industrial Microbiology Expertise
Introducing our new Product Specialist
We are very pleased to announce the appointment of Abdulmajeed Raji (Ph.D Microbiology) as Microbiology Product Specialist.
The appointment of Abdul into this newly created role marks our commitment to providing the highest quality products and excellent customer service. Abdul holds many years' experience working as a Microbiologist in a variety of sectors and brings valuable expertise in both classical and molecular microbiology for our customers to draw upon.
Abdul's new role will include direct technical and applications support for customers and distributors of our Redipor Prepared Media and Biological Indicators. He will also be maintaining and developing our understanding of regulatory requirements and scientific advances.
Find out more about the appointment of Abdul.
Save Money on your Air Sampling
Air samplers that use strips, membranes or cartridges can prove expensive when taking into account the cost of consumables and calibration, plus the inconvenience of potentially being without your air sampler for over a week whilst it is re-calibrated.
We have been selling and servicing the SAS active microbial air sampler range for over 30 years, and offer our own recalibration service, guaranteeing a quick turnaround. These robust and reliable samplers use standard agar contact plates or petri dishes providing a convenient and economical alternative.
Why not let us demonstrate how an SAS air sampler could pay for itself in just a few months?
Contact us to find out more about our air samplers.
Ask Cherwell!
What is the difference between general purpose and selective growth media?
General purpose media have nutrients that support the growth of most non fastidious culturable microorganisms. Selective growth media contain components that will inhibit the growth of some types of microorganisms, while supporting the growth of others.
General purpose media, such as Tryptone Soya Agar are used to produce total counts, while selective media, such as XLD for Salmonella species, are used to test presence/absence of specific types of microorganism.
If there's anything that you'd like to ask us, we'd be happy to help. Just Ask Cherwell.
SAS Daily-Head
To help our customers make the most of their air monitoring equipment, we supply a range of accessories. Our disposable aspirating heads for microbiological air monitoring can be used with a variety of Cherwell's SAS air samplers and with any type of 55mm diameter Contact Plates (RODAC).
Find out more about our disposable aspirating heads for SAS air samplers.