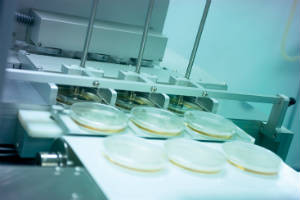 Articles include:
- Redipor® Boost
- New Service Manager
- PHSS Biocontamination Guidance
Welcome to our Autumn 2013 eNewsletter - providing you with the latest news and updates from Cherwell Laboratories. Any additional information that you may require is simply a click away.
However, we are as always, still very happy to speak to you in person and over the phone on 01869 355500.
Redipor® Boost
Manufacturing Expansions - Phase II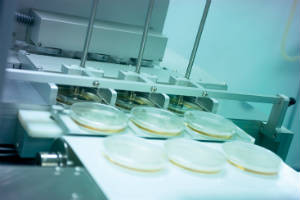 As demand for our Redipor® prepared media products continues to rise, we are further expanding our cleanroom manufacturing facility to ensure we can readily meet your microbiological media needs. Once Phase II is completed in early 2014, our facilities will have doubled in size since July 2012!
Phase II of our cleanroom extension will provide additional manufacturing space to allow us to invest in even more production equipment for flexible and reliable supply of our high quality Redipor products.
By carefully planning and controlling the works around our own production schedules and with our contractor, Envair Projects, we aim to minimise any impact to customers and product lead times.
Read more about the expansion of our Redipor manufacturing facility.
New Service Manager Welcomed
Happy Retirement Martin!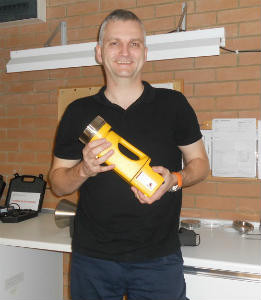 We are very pleased to welcome Iain Wren as our new Service Manager. Iain replaces Martin Saunders who is retiring after 12 very successful years with us at Cherwell.
Iain will take up the reins of Cherwell's Engineering Department which is responsible for the routine servicing and calibration of customers' SAS air monitoring equipment plus our own manufacturing equipment and cleanroom services. Following a user survey, this department was recently commended by our SAS customers for high standards in product and service.
We would like to thank Martin for his dedication and commitment to Cherwell over the past 12 years and wish him well in retirement. As Iain takes over as Service Manager our business will benefit from the wealth of experience and skills he has from his time in the RAF as an Electrical Engineer and Engineering Manager."
Find out more about SAS air sampler calibration or our new Service Manager.
PHSS Biocontamination Guidance
A very useful read
The Pharmaceutical & Healthcare Sciences Society (PHSS) presented a new technical monograph on Biocontamination at its recent annual conference. This will be published in November.
Technical Monograph No. 20 aims to give clear guidance on biocontamination characterisation, control, monitoring and deviation within controlled environments and GMP classified areas. The PHSS special interest group responsible for the document has brought together a wealth of experience and knowledge from within industry and the NHS and included input from regulators. The 200 page monograph includes information on best practices, methodologies and strategies for risk profiling, control and monitoring, deviation management and new technologies.
Find out more about Technical Monograph No. 20.
Ask Cherwell
Can Cherwell Supply a Biological Indicator for my Specific Requirements?
The Mesa biological indicator range has the ideal BI for the majority of processes and applications. Whether you need submersible self-contained BIs for inside a liquid product, BIs for dry loads, steam or gas, spore strips, threads, wires or steel coupons; we can nearly always find the right combination of substrate and spore population. If your process requires a unique presentation we might be able to have it made for you, just ask.
If there's anything that you'd like to ask us, we'd be happy to help. Just Ask Cherwell.
New ISO Standards for Cleanrooms
We continue to attend and sponsor conferences where the discussion of revised standards for cleanrooms and bio-contamination is a key topic. Controversy still surrounds the rewrite of ISO 14698 and ISO 14644, while other publications try to provide guidance. One useful example is the new PHSS Technical Monograph 20: Bio-contamination characterisation and monitoring.
Please do contact us if you have any questions.