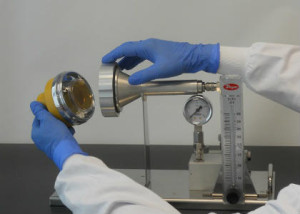 Articles include:
- Expanding into 2014
- Compressed Air Sampling
- Charitable Cherwell
Welcome to our Winter 2013/14 eNewsletter - providing you with the latest news and updates from Cherwell Laboratories. Any additional information that you may require is simply a click away.
However, we are as always, still very happy to speak to you in person and over the phone on 01869 355500.
2013 Micro-Summary
Expanding into 2014
Happy New Year! We hope you had a great 2013 and wish you a very successful 2014.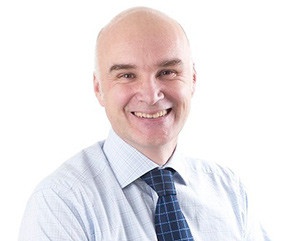 We've had another busy year, working to ensure we can continue to deliver the high quality, flexible levels of service you expect.
Work began on phase II of our cleanroom expansion; due for completion in Spring 2014, this will increase our Redipor® production facilities to meet growing demand.
We've also invested in microbiological expertise recruiting Dr Abdulmajeed Raji as Microbiology Product Specialist. Abdul has given technical and application support to many of our customers and distributors and was recently elected onto the PHSS Management Committee.
Thanks to all who contributed to our 2013 customer satisfaction surveys and market research project. It is vital that we fully understand your experiences and expectations, and results from these projects help to guide our future product and service offering. We always welcome your feedback regarding our products or customer service, just give us a call or drop us an email.
Throughout 2014 we'll be keeping up-to-date with the latest developments within the industry through our on-going support of relevant events - do come and say 'Hi!'. We also aim to expand our distributor network and introduce new procedures to improve our air sampler service & calibration department.
Finally, thank you for your support in 2013 and we look forward to working with you in 2014.
Case Study: Compressed Air Sampling
Meeting regulatory requirements effectively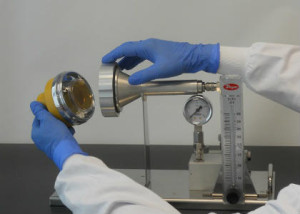 Synergy Health's Applied Sterilisation Technologies (AST) laboratory services are using our SAS Pinocchio compressed air and bottled gas sampler to deliver an enhanced service. Synergy's customers can now demonstrate heightened monitoring of product contact air within their manufacturing cleanrooms.
"Using the SAS Pinocchio not only lowers the flow rate to maintain viability of organisms, but also provides quantifiable results as it uses a known volume of air sample. This enables our customers to set microbial limits and meet the increasingly stringent requirements of regulatory auditors" - Susan Finlay-Woods, Laboratory Manager, South Marston Labs, AST.
Read Synergy Health AST/SAS Pinocchio case study.
Charitable Cherwell Update
Our staff actively supported a number of charities throughout 2013 with events ranging from donations for local food banks to long-distance walks/cycles. Details can be found on our website.
Most recently our 2013 Christmas raffle was well supported with donations of prizes from a number of our suppliers, staff members and local businesses. The raffle raised £164 to share between Ataxia UK and Jo's Cervical Cancer Trust. In lieu of Christmas cards, Cherwell will increase the donation for each charity to £500.
We also made a £395 donation to Thames Valley & Chiltern Air Ambulance Trust as a thank you to all who helped with our market research project.
Find out more about Cherwell's charitable events.
Ask Cherwell
Once we have opened a pack of irradiated plates, how quickly should they be used?
The final wrap of irradiated plates should be removed at the point of use and it is then a question of risk, e.g. in a grade A isolator you may rewrap a part pack of plates for use next session. If all exposed plates show no growth, it is a reliable result. However, if one or more colonies appear on the plate you may not know during which session the contamination occurred, making the OOT investigation more complicated and expensive.
If there's anything that you'd like to ask us, we'd be happy to help. Just Ask Cherwell.
Mesa Biological Indicators
Biological Indicators are a basic requirement for validation and control of many sterilisation processes.
Whether you are sterilising liquids, porous or non-porous solids, automated processes, cabinets, enclosed spaces, tubing, components or whole rooms, we probably have an appropriate biological indicator. Let us help you find the best combination of spore type and presentation.
Events
We will be supporting a number of events in forthcoming months - please do drop by to say 'Hi'!
Next Event:
Pharmig/CTPA - PCT 2014
Contamination Control in Non-Sterile Manufacturing
13th February 2014
Hilton Reading Hotel
Details of other events supported by Cherwell.