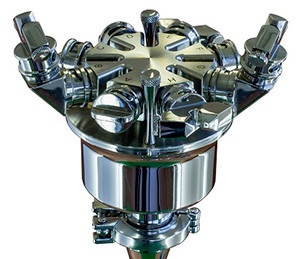 Articles include:
- Cleanroom Decontamination
- Support for Redipor Distributors
- Christmas Ordering
Welcome to our Autumn 2014 eNewsletter - providing you with the latest news and updates from Cherwell Laboratories. Any additional information that you may require is simply a click away.
However, we are as always, still very happy to speak to you in person and over the phone on 01869 355500.
New Cleanroom Decontamination Range
See our presentation at Pharmig
We recently announced the addition of Mar Cor Purification's cleanroom decontamination solutions to our product offering. This is an exciting new opportunity for Cherwell, complementing our existing product range and enabling us to offer our customers additional service.
We can now help meet a variety of decontamination requirements through a combination of liquid, ready-to-use and airborne decontamination options. The new product range will be on display at this week's Pharmig Annual Conference, where we will also be launching Dry Fog II, a new rapid decontamination system manufactured completely in stainless steel. Experts from Cherwell Laboratories and Mar Cor Purification will be available throughout the conference/exhibition, and we will also be running a short presentation to introduce the new range. If you are interested in attending this event, please contact the office.
Read more about the UK launch for Dry Fog II.
Full Steam Ahead
Demand for Redipor® grows
As part of our commitment to supporting our Redipor® distributors and customers, Sales Manager Andrew Barrow, rec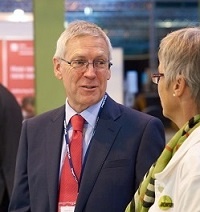 ently attended the Labmed Exhibition in Copenhagen, where Dorte Egelund our distributor in Denmark was exhibiting.
The event, held in a converted locomotive workshop, attracted nearly 5,500 visitors over 3 days with 115 of them engaging in discussion on the Dorte Egelund stand.
Redipor prepared media has been used in Denmark for many years for a range of applications, including environmental monitoring, sterility testing and process validation, and interest continues to grow.
Read more about Redipor prepared media.
Pre-Christmas Stocking
Final order & despatch arrangements
During the Christmas and New Year period, our offices will be closed from 12pm Wednesday 24th December 2014 until 9am Friday 2nd January 2015. To help you with your stock planning and ensure delivery before Christmas, please download full details of our last order dates and despatch arrangements.
Please note: With the exception of standing orders, the last despatch date before the Christmas break will be Monday 22nd December.
Finally, on behalf of everyone at Cherwell Laboratories, thank you for your continued support throughout the year. We would like to wish you and your colleagues an early, and very Happy Christmas and peaceful New Year.
Ask Cherwell!
Should I use contact plates or petri dishes for air samples?
SAS samplers were originally designed for contact plates, however, a Petri dish option has been available for a number of years. It is really a personal choice, although this should be decided at time of purchase, as the sampler will be specifically configured for the plate type chosen. There are advantages for each version and we would be happy to discuss your specific needs.
If there's anything that you'd like to ask us, we'd be happy to help. Just Ask Cherwell
Actril Cold Sterilant
Actril ready-to-use cold sterilant is effective against a broad spectrum of organisms, including: bacterial spores, fungal spores, bacteria, mycobacteria, yeast, moulds and viruses. As a powerful oxidiser that attacks and breaks down the organic components of microorganisms, Actril is one of the fastest acting and most effective disinfectants available.
Events
We have supported a number of events throughout 2014 and will soon be updating our events calendar for 2015.
Next Event:
Pharmig Annual Conference 2014
26th & 27th November 2014
Nottingham Belfry
View details of future events supported by Cherwell