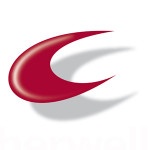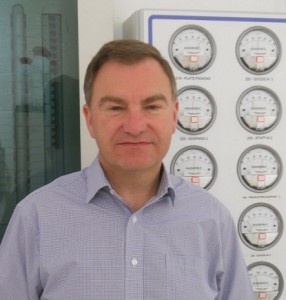 Articles include:
- Operations Director Appointed
- 2015-16 Redipor Price List
- Where Next For ISO14698
- Sporicidal Disinfectants in Aseptic Processing
Welcome to our Spring 2015 eNewsletter - providing you with the latest news and updates from Cherwell Laboratories. Any additional information you may require is simply a click away.
However, we are as always, still very happy to speak to you in person and over the phone on 01869 355500.
Operations Director Appointed
Focusing on operational enhancements and maintenance of core values
We are delighted to welcome Martyn Young to Cherwell as Operations Director. Having joined the Cherwell Board, Martyn, who lives in West Oxfordshire, will work alongside Managing Director, Andy Whittard, developing future strategic plans for the business.
Martyn brings a wealth of experience and knowledge in operations within the medical device industry having previously worked in senior roles at Owen Mumford and more recently Oval Medical. He will focus on future operational improvements which retain our flexibility and responsiveness, and contribute to our continued growth.
Read more in our press release.
2015-16 Redipor Price List
Now available to download.
We are always happy to discuss specific requirements with individual customers to ensure their needs are met.
Where next for ISO14698?
Revision to ISO bio-contamination cleanroom standard cancelled
International Standards Organisation (ISO) has two series of cleanroom standards, 14644 and 14698. Both standards have been under review for many years and whilst several sections of ISO14644 have been issued as draft international standards (DIS), further work on 14698 for bio-contamination has stopped.
It is reported that after seven years of trying a consensus could not be reached on developing a revised standard. The main sticking point was agreement about creation of microbial cleanliness tables for classes of cleanroom that would allow users to classify by bio-contamination, not just particulate levels. It would therefore, seem that cleanrooms will continue to be defined biologically by guidelines such as EU GMP Annex 1.
Sporicidal Disinfectant in Aseptic Processing
We will be attending a meeting produced by Pharmig to review the risks associated with bacterial spores and the MHRA guidance for Specials Manufacturers.
See our events page for more details.
Ask Cherwell - Can I autoclave my SAS sampler?
No, do not put your SAS sampler in a steam autoclave. The only part that can be autoclaved is the drilled head. The unit can be wiped with alcohol wipes to decontaminate it. The only other exception is the SAS Pinocchio, parts of which can be autoclaved.
If there's anything that you'd like to ask us, we'd be happy to help. Just Ask Cherwell.
Dry Fog 2 Video
The newest addition to our product range, the Dry Fog 2 cleanroom bio-decontamination system, delivers Minncare vapour to even the most complex areas. Watch the Minncare Dry Fog 2 system video to see the key advantages in action.
Events
We will be supporting a number of events in the forthcoming months - please do drop by to say 'hi!'
Sporicides - As Part of Your Transfer Process
1st July 2015, Solihull
Aseptic Preparation & Dispensing of Medicines (APDM)
7th & 8th July 2015, Trinity University, Leeds
Keep up to date on future events supported by Cherwell here.
Easter Charity
Cherwell staff are continuing to support a number of charities with various fundraising events.
Most recently, staff raised £87 for Bicester Lions with a giant Easter egg raffle.