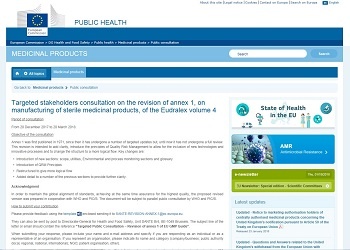 Article includes:
New Year, New Challenges!
Consultation on the revision of annex 1, on manufacturing of sterile medicinal products
Did you know?
Welcome to our January 2018 eNewsletter – providing you with the latest news and updates from Cherwell Laboratories. If there's any additional information you require, please don't hesitate to contact us.
We are, as always, still very happy to speak to you
in person over the phone, just call us on 01869 355500.
New Year, New Challenges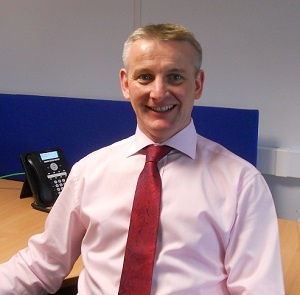 2018 promises to be a year of new challenges,what with Annex 1 hopefully finally being published - more below, and the continuing uncertainty around Brexit.
We continue to develop our European distributor network and plan to have news on additional territories covered during the year. We are also hosting our first distributor meeting in February and look forward to welcoming our colleagues from seven of our distributors.
We are busy working on improvements at our site. Recently the installation of LED lighting within our offices and warehouse space has not only shone a new perspective on everything, but will of course help reduce our energy consumption. We have also recently started baling all of our plastic film waste and increased our recycling efforts.
Delivering excellent customer service is very important to us. To further improve this for our customers in Scotland, Ritchie Mooney, (shown above) our Dublin based sales specialist will be assuming responsibility for those north of the border. Please don't hesitate to contact him with any questions. Also a recent survey of customers gave us a Net Promoter Score of 75, which is fantastic. Thank you to everyone who completed the survey and as promised we have donated £144 to Bowel Cancer Research.
This will be our 47th year in business and we look forward to continuing to help you solve those challenges.
Consultation on the revision of annex 1, on manufacturing of sterile medicinal products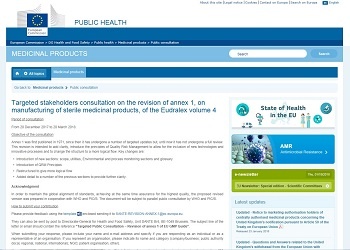 Period of consultation: From 20 December 2017 to 20 March 2018
Even more anticipated than Beaujolais Nouveau or the first cuckoo, the revised annex 1 is at last in the "final" consultation period. The draft text can be downloaded here.
On 12th March 2018 Cherwell Laboratories will be among the sponsors and exhibitors at a joint conference of focus groups from PHSS and PQA with the MHRA. The details of the meeting are available from the PHSS website where registration is open until 16th February. The main purpose is to present the comments the focus groups intend to submit to the EMA on behalf of pharmaceutical manufacturers and to invite questions to the MHRA.
With the current annex 1 version being 16 pages long and the revised version, 50 pages long, there is a lot to digest. Our Microbiology Product Specialist, Andrew Ramage has attempted to summarise as many of the changes and updates as possible by writing a blog. Such is the level of detail it has run into two parts. Part 1 looks at the content in the personnel, premises and utilities section. Part 2 summarises production and specific technologies, environmental monitoring and aseptic process simulations.
Did you know?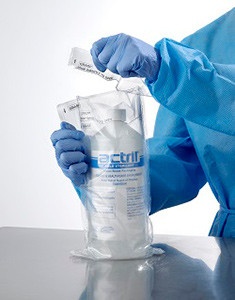 Cherwell Laboratories also supply sporicidal disinfectants for cleanrooms.
Actril Cold Sterilant is an effective, ready-to-use decontaminant and sterilant for hard surfaces in pharmaceutical cleanrooms including counter tops, walls and floors. Surfaces made from non-porous materials such as plastics, stainless steel or glass can be disinfected using Actril Cold Sterilant solutions.
You can sign up to receive our bi-monthly newsletter straight to your inbox by clicking on the sign up button below.