The responsibilities and procedures for new Redipor products
As I settle into my new role here at Cherwell Laboratories one of my main tasks is to manage the process of getting Redipor® new product requests from the sales office down to QA and Production and ultimately to the customer. As a smaller manufacturer of prepared media we are able to produce small batches of bespoke media or buffers to the customer's specification. This month's blog will hopefully give you an appreciation of what information we require and how we proceed internally when producing a new product.
New prepared media products – the definition of new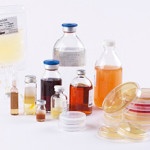 Our definition of a new product is not just a new media formulation that we have never made before, it can be an existing formulation but in a container or fill quantity that we have never produced before. Since I joined in November 2015, based on those definitions there have been requests for fourteen new Redipor products. These have all been very different, ranging from a request for a version of TSA and the enzyme β Lactamase in flow wrap packaging (until now it was only made for a customer who still wants the old style bags wrapped in Clingfilm); to a customer specific formulation of buffered peptones with and without specific neutralisers. We have a total of 1058 active Redipor products currently on our master list at the time of writing this blog!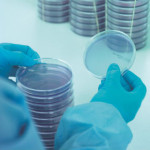 The first stage of the new product process starts with the sales team. They confirm the formulation, packaging, and QC testing requirements with the customer. For brand new formulations the feasibility of producing the product has to be ascertained. Are we able to purchase the necessary materials? Do we have to perform a risk and COSHH assessment and is it safe for us to produce? Are we able to perform the requested QC tests? We use only a few pathogenic microorganisms in our QC tests, which is why we do not produce media for diagnostic purposes.
If we can make the product, the next stage will be to cost it. This is a combination of calculating the cost of all the raw materials, equipment usage, estimated time taken, packaging, labels and QC testing. A product code is generated which is then communicated to the customer along with a quote. At this point the new product is entered onto our master list but marked as not released.
If the customer wants us to make the product we have to generate the documentation that goes with it. As I have been consulting with the customer with the specification I will generate a new or amended product specification sheet and QC certificate. The generated documentation then goes to QA and production. They will decide between them if a trial batch needs to be produced first to generate more data for the product specification sheet. This includes details such as appearance and to see how the product performs when it undergoes growth promotion testing. QC will comment on the strength of the agar and any other noteworthy characteristics that may need to be included on the product spec sheet. Should there be any problems they will be communicated back to me to feedback to the customer.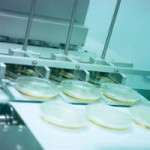 If all is well following a trial, the batch manufacturing records and packing sheets need generating by production and the final specification sheet confirmed by QA. QA will also run through all the documentation with a fine toothcomb. Only when QA are happy, will they hand the documentation to our MD, Andy Whittard, for authorisation.
If all of that sounds like a lot of work then you're not wrong. It is also such a well-oiled process, that in the case of an existing formulation with a different style of packaging, the whole process may only take a couple of days. Even with new formulations, the information does not take long to gather, thanks to the number of experienced staff in both preparing and testing the media. They can assess the best way to produce the media with our equipment and further down the line the physical characteristics and how it should perform. I deliberately haven't mentioned the assigning of shelf life. That itself is an entirely different subject and one that I may talk about in a future blog. Needless to say the shelf life on any new product is discussed with the customer first before it is assigned.
If you have a specific requirement that is not listed in our Redipor price list, please contact us.