Environmental Monitoring Solutions
The home page to our website says we offer "Cleanroom Microbiology Solutions". The bulk of our business is Redipor® Prepared Media and as I wrote about in an earlier blog we are able to offer many bespoke media options to the customer specification. We also supply accessories to help make your environmental monitoring as robust as possible.
Meeting Customers Specific Requirements
Before I start, existing accessories for Redipor products can be found on the Redipor media accessories page. Some of our existing accessories have been developed and are made by us, such as the settle plate stands. There are two versions, single plate and two plate stands. The twin plate stand is where two types of agar (usually TSA and SDA for bacteria and fungi separately) are used.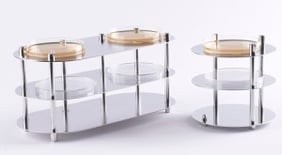 These were developed for a customer a number of years ago now as the result of an FDA audit. The facility was used for R&D, so the configuration of the cleanroom would change depending on what project and equipment was in use at the time. The criticism following the audit was that settle plates were exposed on the floor. In facilities where the configuration of the cleanrooms do not change, the settle plate stands are built into fixed locations. The stands were developed as a solution to keep settle plates off the floor – we know what happens to settle plates on the floor when people are walking around! Although this was developed for a specific customer, we felt that the stands offered a potential solution to other customers as an accessory for settle plates and they continue to be a popular item.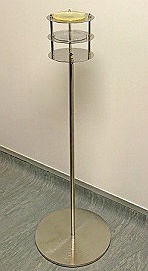 Recently developed for another customer, is a floor standing model of the settle plate stand. The requirement was for a stand that positioned the settle plate at worktop height – in this case 800 mm. It had to be placed in an optimal position for environmental monitoring while being sited in a non-intrusive location so as not to disturb the work flow. Our engineering team based the design on the existing settle plate stand sitting on a single rod with a heavy circular base for stability, all in 316 stainless steel. Although it is not height adjustable we are able to make the stand to a customer specified height and can also offer a twin plate version on request.
Accessories for Active Air Sampling Equipment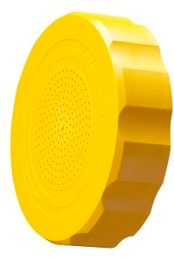 The SAS active air samplers also come with a range of accessories, some made by us and some by the air sampler manufacturer. The most common air sampler accessory we sell are the "daily heads". If you have a high number of active air samples that require a fresh sterile head every time, they are the ideal option. The autoclavable stainless steel heads will last for years but they do take time to turn around. Also some facilities won't have double ended autoclaves, so transferring in the stainless steel head to the cleanroom aseptically can be problematic.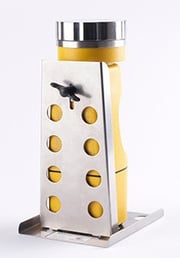 Also popular are the air sampler stands, developed as a response to customers wanting a more stable base for the air samplers. They also provide the option of attaching the SAS air samplers more permanently to equipment or specific areas in cleanrooms. Where there is a need to take active air samples at a specific height but away from equipment (usually based on a risk assessment determining the ideal location for air samples to be taken), we offer a range of stainless steel tripods, the design based on camera tripods.
At Cherwell Laboratories, we pride ourselves at finding the best possible solution for our customers needs, not just for Redipor media but for environmental monitoring accessories as well. Our engineering team are always happy to help. Please don't hesitate to contact us if you would like to discuss a requirement for your environmental monitoring solutions.