My apologies for the longer blog than usual. The Pharmig annual conference was packed full of information and my normal length blog will not do it justice!
Cherwell staff supporting Pharmig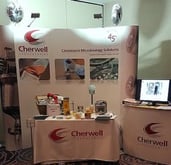 The 24th Annual Conference for Pharmig took place on the 16th and 17th November once again at the Nottingham Belfry Hotel. On the Cherwell Laboratories stand were MD, Andy Whittard, Sales Manager, Andrew Barrow and our Sales Specialist, over from Ireland, Ritchie Mooney. I attended as a delegate, many thanks to Maxine Moorey of Pharmig for giving me the chance to attend. I did have to work for my place though. I agreed to write a report of the entire conference for the Pharmig quarterly newsletter. I was asked to sit in on one of the open discussion sessions (more about that later).
EU GMP Annex 1 Updates
Opening the day was the familiar site of Andrew Hopkins, senior GMDP auditor from the MHRA who is chairing the working group revising EU GMP Annex 1. I have been to a number of presentations this year where Andy has given his take on the Annex 1 updates. It is now at quite an advanced stage. His talk gave us a real flavour of what to expect. I have covered some of the potential changes in previous blogs. What was interesting was some of the detail such as: the expectation to keep up with current technologies; goggles becoming mandatory in sterile environments to seal the entire face and the acceptance that Water For Injection (WFI) can be generated from Reverse Osmosis (RO). It is heading for a public consultation late this year or early 2017.
Data Integrity - regaining the trust of regulatory authorities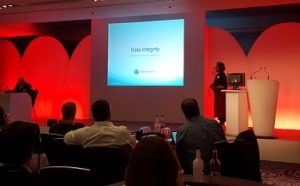 To briefly run through the other topics covered, Julie Roberts talked about the "hot topic" of the moment which is data integrity. Auditors are particularly keen on the honesty of data from microbiology labs. There appears to be a loss in trust due to a number of incidences over the last few years. This was very much a run through the basics of data integrity and how to regain that trust with the regulatory authorities. Dr Tony Cundell, a member of the USP microbiology committee of experts talked about the already infamous fungal meningitis outbreak at the New England Compounding Centre and sterile compounding.
Culture media discussion session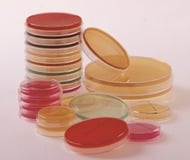 Before lunch were the first of the open discussion sessions. There were four different topics, I was invited to join the group talking about culture media chaired by Dr Tim Sandle from BPL. Tim was looking at how the sector handles and uses preprepared media. This included a straw poll as to those who make their media in-house or pre-made. Also discussed, was at what point growth promotion testing is performed (if at all); if environmental isolates were used for EM media; re-testing on GPT failures and if shelf life studies were performed on pre-made media. It was fair to say everyone did things differently in a nut shell!
After lunch, Paul Newby from GSK talked about the use of rapid microbiological methods in both environmental monitoring but particularly sterility testing. A summary of the main RMM methods were summarised for the delegates. Dr Kevin Wright from Proctor & Gamble then talked about the transfer of methods between microbiology laboratories. He included an overview of EU GMP guidelines and the pitfalls encountered when transferring methods from one lab to another. The day ended with Dr Bharat Patel talking about an outbreak of Pseudomonas aeruginosa in hospital water. Various hospitals in Northern Ireland were involved in 2011-12. He also emphasised the importance of the microbiologist and how we can make a difference in keeping everyone safe.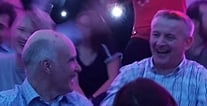 That evening was the very sociable gala dinner where everyone had plenty of fun. Ritchie won a prize at one of the stands correctly matching pictures with capital cities in the EU – with my help I hasten to add! We couldn't share the prize unfortunately.
More hot topics on day two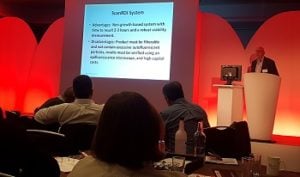 The second day started with Tony Cundell talking about bioburden control mainly in non-sterile products with emphasis on certain undesirable organisms to look out for. Laura Guardi from AstraZeneca then gave some excellent advice regarding the validation of disinfectants. There is a regulatory expectation to prove they are fit for purpose in your own cleanroom and there were plenty of points to consider. Following another lot of open discussion sessions, Dr Anna Lovatt from GSK offered her opinion on microbial identification systems, highlighting the importance of choosing the system and approach based on the expectation of the level of identification required.
After lunch and the distributor prize presentations Edel Fitzmaurice talked about how to use HACCP (Hazard Analysis Critical Control Point) in creating an effective microbiological testing regime at your facility. The conference ended on a topical note with Dr Peter Gough talking about the potential impact of Brexit on the pharmaceutical sector in the UK both regulatory and economically.
As always another incredibly informative and fun couple of days, next year is Pharmig's 25th anniversary so we can expect an extra special event!
Please don't hesitate to contact us if you need any further information on any of our products or services on display at the event. We're always happy to help.

Andrew Ramage,
Microbiology Product Specialist,
Cherwell Laboratories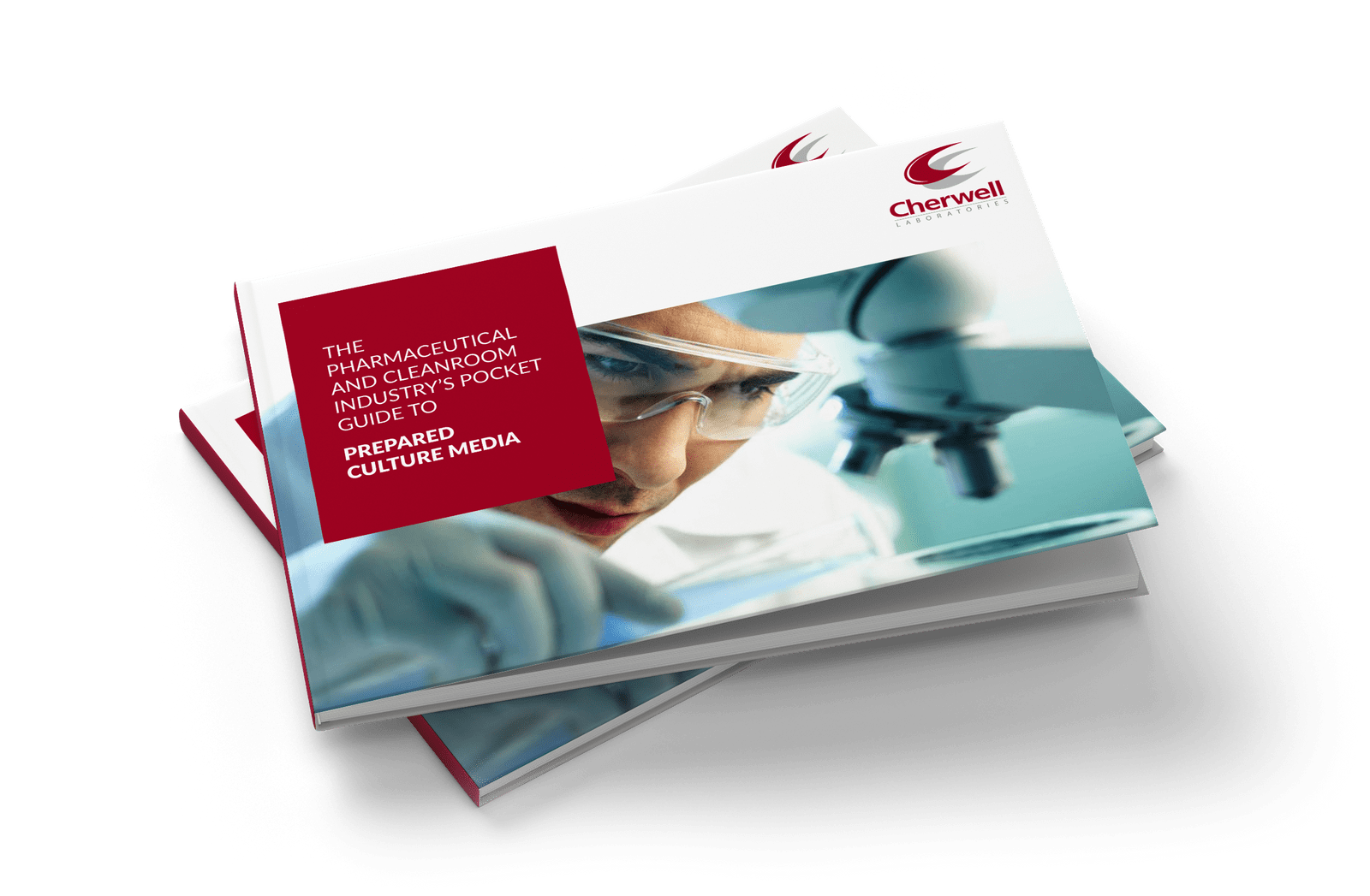 The pharmaceutical and cleanroom industry's pocket guide to prepared media
Understand best practices and the breadth of available prepared culture media options for varying applications within the pharmaceutical and the cleanroom industry.
Ensure your culture media is of a consistently high quality.