PHSS Challenges in Biological and Advanced Medicinal Therapeutics Products (ATMP) manufacturing with GMP compliance
The annual PHSS conference was held on Tuesday 10th September 2019 at the Hilton Hotel Kensington. Andrew Barrow, Sales Manager and Hamish Hogg, Microbiology Product Specialist, attended for Cherwell.
The opening remarks focused on collaborations, education and international scope that the PHSS has been able to build and achieve over the years providing guidance and initiatives as a non-profit organisation. Delivering and creating free content that is accessible to all to aid the pharmaceutical industry, which has been an impressive achievement so far.
It was also a farewell to James Drinkwater, who is stepping down as Chairman after 10 years at the helm. We are looking forward to Jenni Tranter stepping into James' shoes to see how she takes the PHSS into the future.
MHRA regulatory observations and expectations in processing Biological and ATMPs
The first presentation was from Richard Parker, Senior GMDP Inspector at the MHRA. It covered regulatory observations and expectations with the focus on ATMP manufacturing process.
It is always great to hear what the regulators have to say as it helps provide context to what the industry does, as well as educate on areas that may be falling behind. The major deficiencies seen were based on root cause analysis and investigation, a lot of the time showing blinkered vision and assumptions on root cause. This can lead to inappropriate CAPA's and ineffective checks.
The next highest deficiency was the documentation and management of change, implemented into manufacturing. Without Change Control, it cannot be documented accurately, have effective monitoring and systems in place to show that it was a positive change and not potentially detrimental.
In relation to critical deficiencies, the number one inadequacy was in precautions taken to minimise contamination and this was part of the key inspection areas that the regulator was looking for, including QMS robustness and documentation.
There was no real issue with product manufacture, as the retention of staff creates experts in this area. However, there may be a naivety to GMP due to small scale manufacture.
Follow up questions were relevant and probing; for instance, what would happen in an audit if multiple probable root causes were exposed? The MHRA are aware, and would look for, acknowledgement of root cause(s), but there needs to be appropriate CAPA's and monitoring.
Another question was related to implementation of improved technology and implementation of isolators. It would be challenging to place isolator technology in this environment as it is very much a bedside manufacture and is not potentially necessary.
To have MHRA inspectors at these conferences, I believe, is always a benefit that provides great insight; knowledge; understanding and assists in educating the industry on what the MHRA are looking for and the improvements that can be made.
The first break followed this presentation and we had an opportunity to interact with current customers and some potential new customers, finding everyone to be very engaging.
Aseptic manufacturing of Biologicals/ATMPs considering challenges in contamination and cross contamination control
Following the break there was a joint presentation with Dr Holger Kranenburg and Colin Newbould regarding ATMPs considering challenges in contamination and cross contamination control.
The first part of the presentation was provided by Dr Holger Kranenburg. As therapeutics change to aid in the treatment of patients, it naturally leads to better development and focus on QRM, complexity in processes and specificity/personalisation of product to assess more cross contamination.
Products that would come under ATMP are gene therapy; somatic cells; engineered tissues and combined ATMP's.
The example used was CAR-T cell therapy which is part of a large manufacturing process and requires multiple transfers from open to closed system processing. Having a large number of transfers is a potential risk and pushes for more closed system operation and primary product containment to reduce that risk of cross contamination.
Viral vectors have a short shelf life and standard QC testing exceeds this shelf life; therefore, improvements are needed in other areas to minimise risk, due to the early application of the product to the patient. The statement for improvements elsewhere in the manufacturing process can be said for other sterile product manufacture, due to an inbuilt 14-day sterility test. An example for ATMP was gloveless filling cells, but that leads to necessary validation and qualification that can be timely.
Dr Kranenburg's presentation provided areas to aid ATMP manufacture, such as defining containment boundaries and setting up necessary control measures. Great insight and examples were provided to help show the current ATMP process and where the future will be heading.
Colin followed on with how facility design can help mitigate cross contamination including:
• Understanding all aspects and identifying what you know and what you don't know about your facility.
• Using simulations to workout facility short comings.
• Aiming to capture the right data to assess processes.
• Taking the time to approach authorities at the start of a new facility construction or facility expansion to gain valuable input and to allow for perspectives to be aligned.
The lunch break allowed for further interaction, but due to the venue and set up there seemed to be no natural flow of delegates moving around the exhibitors. However, this allowed us to have more in-depth discussions with delegates.
Challenges for the QP working with ATMPs
After Lunch I attended the QP presentation given by Sue Mann for my own education to understand the QP position in the pharma industry.
Sue first raised the point that the QP has legal duties as well as professional duties. The legal duties are that the batch is manufactured to the regulations set by the Marketing Authority and follows the laws of the country. The QP must ensure it is signed, registered and certified for release. Therefore, QP's need to be legally aware of, not only what the product needs to conform to, but legal ramifications if something were to go wrong.
A QP's professional duty is to make sure that everything is in accordance with GMP. They must: know the entire supply chain; that audits are carried out and reports available; know the intended territory for their product; source and have available specifications of all materials; know of any in process documentation and ensure staff are trained and qualified.
The list seemed to go on forever incorporating duties that encompassed departments and processes, documentation, legislation and regulation.
Sue's in-depth presentation provided insight into the role of a QP and their high-level responsibilities. She also provided insight that may benefit the industry for the future, by using managed sites that maintain the facility, the area is then hired out and that company maintains manufacturing responsibility. For example, Catapult Cell and Gene Therapy manufacturing centre based in Stevenage.
The QP must always bear in mind the effect on the patient, regulatory authorities and the company, so even though the QP has the power to say 'yes' they have the duty to say 'no'.
You can keep up to date with the events that we attend by signing up to our blog to receive notifications (we only send out a maximum of one email a week about our blogs).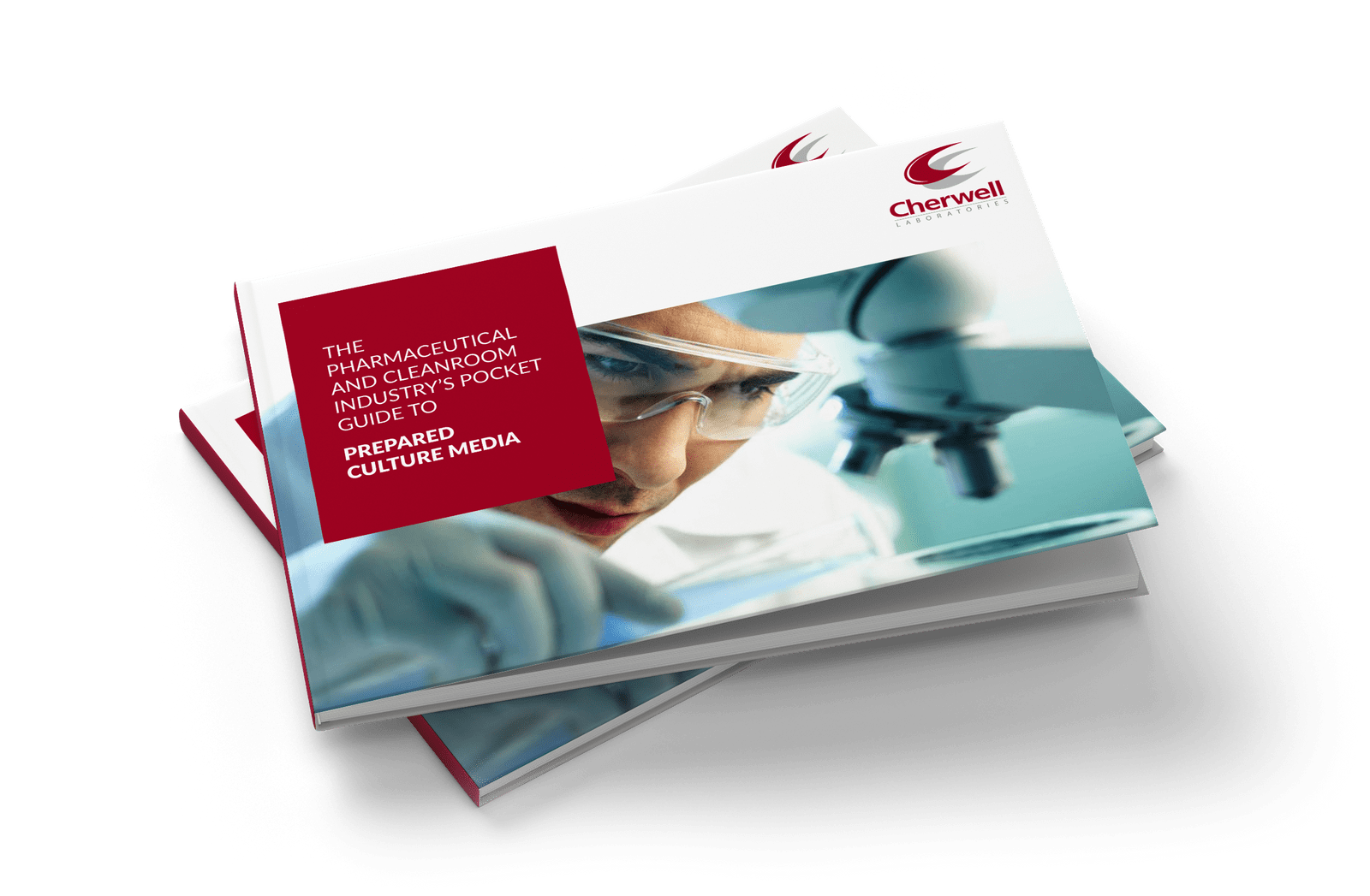 The pharmaceutical and cleanroom industry's pocket guide to prepared media
Understand best practices and the breadth of available prepared culture media options for varying applications within the pharmaceutical and the cleanroom industry.
Ensure your culture media is of a consistently high quality.