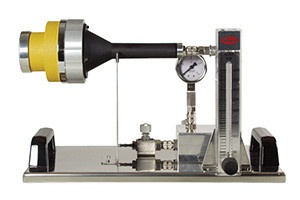 Articles include:
- Compressed Air Sampling
- Flow Wrap for Contact Plates
- Microbiology Makes It Big
Welcome to our Summer 2013 eNewsletter - providing you with the latest news and updates from Cherwell Laboratories. Any additional information that you may require is simply a click away.
However, we are as always, still very happy to speak to you in person and over the phone on 01869 355500.
SAS Pinocchio
Good honest compressed air sampling!
We have recently seen increased interest for our SAS Pinocchio Super II non-powered compressed air sampling unit.
This is used to test the microbiological quality of compressed air and gas. Based on the proven SAS method of viable air sampling, the Pinocchio collects air samples onto contact plates or standard Petri dishes.
From this upsurge in demand, it is evident that the monitoring of compressed air and bottled gases for microbial contamination is becoming increasingly important within manufacturing facilities. The Pinocchio provides a controlled method for bioburden monitoring of compressed air and other gases. If you have any thoughts on other reasons for Pinocchio's evident popularity we'd love to hear from you.
Find out more about the SAS Pinocchio.
All Wrapped Up!
Flow Wrap for Contact Plates
You should recently have received an update from us regarding improvements in the packaging of our plate products. We are pleased to confirm that we have now changed our irradiated contact plates to our new flow-wrap film packaging.
We have been successfully using this new laminated film for our 90mm Petri dish products since 2011, which has brought a number of benefits to our customers.
Benefits include the elimination of cling film which reduces handling, enhanced mechanical strength for improved product security, easy opening with gauntlets and even better visibility of plate condition and label through intact high clarity packaging. All properties with regard to product sterility and shelf life are fully maintained.
Microbiology Makes It Big!
All things great & small!

The 'humble' Petri Dish has recently been thrust into the limelight by web giant Google in celebration of the 161st birthday of German bacteriologist, Julius Richard Petri. Interactive Google Doodles aside, it's great to see these poured plates are just as important today as they were when first invented by Petri over a century ago. The Petri Dish is perhaps now one of the most ubiquitous items used by microbiologists, molecular biologists and healthcare workers globally
Did you know that Petri worked for the 'father of bacteriology' Robert Koch at the German Imperial Health Office? When growing bacterial cultures on shallow plates of poured agar Petri found they often became contaminated since they lacked lids. So he invented a shallow clear glass (generally plastic these days) dish with perpendicular sides and a loose-fitting lid that allows air to get in, but no contaminants. Problem solved simply and effectively, as demonstrated by the incredible array of products available today!
Find out more about our Petri dish range.
Ask Cherwell!
What factors do I need to consider when selecting a biological indicator?
First consider the method of sterilisation and any regulatory requirements (to determine the appropriate bacterial spores) plus type of goods being processed (dry goods, liquid or porous loads), then the location of the BI (in the load or inside a device or package) and next the recovery and laboratory analysis. Presentations include: self-contained BIs, spore strips, spore suspensions, and coupons/ discs/wires, each ideally suited to specific applications.
Further information on selecting a BI is available from our website - Selecting an Appropriate Biological Indicator, or contact the office to discuss your specific requirements.
If there's anything that you'd like to ask us, we'd be happy to help. Just Ask Cherwell.
Cleanroom Expansion Part 2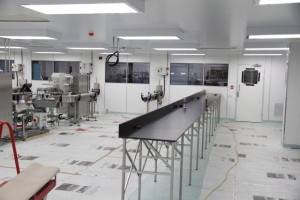 During August we will start work on the second phase of our cleanroom manufacturing facility expansion. This will increase space for both plated and bottled media production and be completed by early 2014.
We are not anticipating any disruptions to supply, but if this should change we will of course let you know, as well as keep you updated on progress.
Please do contact us