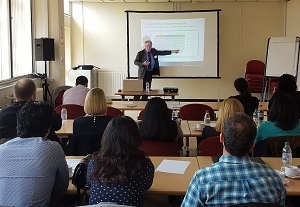 Articles include:
- 2016 Events Round Up
- New Starters at Cherwell
Welcome to our May 2016 eNewsletter – providing you with the latest news and updates from Cherwell Laboratories. Any additional information you may require is simply a click away.
However, we are as always, still very happy to speak to you in person and over the phone on 01869 355500.
2016 Events Round Up
Supporting Industry Events
Over the years Cherwell Laboratories has supported many industry events and this year we are supporting and helping to organise a good number.
So far in 2016 Cherwell Laboratories has been represented at two events run by Pharmig on consecutive days in March. The 2nd March conference covered the "Best Practices in Environmental Monitoring" and 3rd March conference, aimed mainly at the public sector, was the "Latest updates on Sporicides - As Part of Your Transfer Process". This was covered in Andrew Ramage's March blog.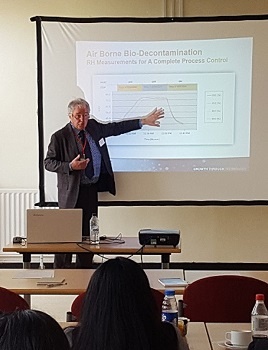 More recently, we were joint organisers of an Environmental Monitoring conference in Towcester. A range of topics covering mainly rapid methods was covered. The day started with an Introduction to rapid and automated detection of EM microbiology testing followed by a presentation about data integrity and regulatory compliance through QC automation.
After lunch, techniques in controlling contamination in cleanrooms were covered, followed by a presentation of the Mar Cor Dry Fog 2 in its application in controlling spores in cleanrooms. The day ended with a round table discussion of various topics including the latest changes to the ISO 14644 cleanroom standards.
If you were unable to attend the Environmental Monitoring conference but would like to see the presentation on Dry Fog 2, you can download it here.
Cherwell Laboratories will be attending the following events through the rest of 2016:
18th May 2016, Pharmig - Hot Topics in Pharmaceutical Microbiology – IRELAND
9th June 2016, PHSS - Sterile Products Manufacture
5th & 6th July 2016, NHS & University of Leeds - Aseptic Preparation and Dispensing of Medicines (APDM)
6th September 2016, PHSS Annual Conference 2016
3rd November 2016, PHSS WQPF Conference 2016
16th & 17th November, Pharmig 25th Annual Conference
For more detailed information of the events we are attending, visit our events page.
New Starters at Cherwell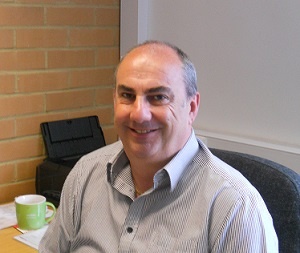 New Part Time Finance Director
After the retirement last Summer of Henry Franklin, our FD for 10 years, we initially used the services of an interim FD.
Having taken some time to reassess our needs, we are now pleased to announce that Alan Gascoigne has joined as our permanent FD.
Alan has a wealth of experience at senior level in various industries, most notably in manufacturing and for a leading aerospace provider. Alan is a keen golfer and also acts as club secretary for his local football team.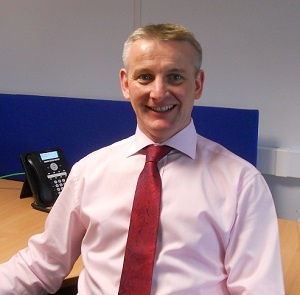 New Irish Sales Specialist
As part of our initiative to improve support for pharmaceutical microbiology in the Republic of Ireland, we are pleased to announce the appointment of Ritchie Mooney in the role of Sales Specialist.
Ritchie has worked for both manufacturers and distributors in the Life Science and associated industries for almost 20 years prior to joining us here at Cherwell. His experience and knowledge in the industry will help us understand and satisfy customer needs.
Ritchie will be representing Cherwell at the Pharmig conference in Cork, Ireland, on the 18th May 2016. The event will cover: Current Hot Topics in Pharmaceutical Microbiology.
Read our latest release for more information about Ritchie.