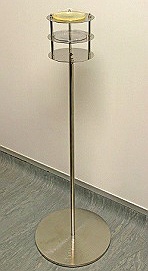 Articles include:
How do you think we're doing?
After Brexit & a New UK Government
Welcome to our July 2016 eNewsletter – providing you with the latest news and updates from Cherwell Laboratories. Any additional information you may require is simply a click away.However, we are as always, still very happy to speak to you in person and over the phone on 01869 355500.
Working with Customers to Provide Cleanroom Microbiology Solutions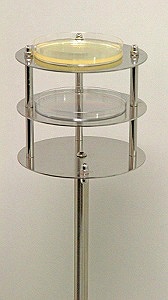 We have recently extended our range of media accessories to now include a Single Settle Plate Floor Standing model at the request of a pharmaceutical manufacturer.
We pride ourselves on our willingness and ability to work with customers, as along with our knowledge and expertise, this allows us to meet customers' specific requirements.
Whether it's a change to formulation, fill or packaging requirements for our prepared media range, or working more closely with customers to design, source and construct bespoke accessories for environmental monitoring in a cleanroom environment, we are happy to help.
Please don't hesitate to get in touch with us if you have a specific requirement that you would like to discuss.
How do you think we're doing?
Later this year, we will be celebrating our 45 year anniversary. Despite the changes and significant growth of Cherwell within this time, we have maintained our focus on supplying high quality products with excellent customer service. Well that's what we think.............
But what's more important is what you think!
We'd like to hear from you but we know how busy you are. We'd really appreciate you taking the time to answer our short survey (there are only 4 questions) which should only take a few minutes. Your participation and answers will remain confidential and will be valuable to us to help us monitor the service we provide you with.
After Brexit & a New UK Government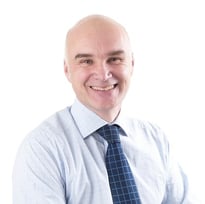 Now that the changes to the UK government have been confirmed, we hope for some much needed stability within the UK after the shock of the Brexit vote. The new Prime Minister, Theresa May, and her team have much to do over the coming months and years.
As a business that trades with Europe - both imports and exports - we were very much behind the remain vote. The ease of trading with companies in Europe has always been a key factor and the close partnerships with other countries in Europe are indeed the strength of the EU. The terrible events in Nice and Germany recently only highlight how important this will be for the future.
We remain committed to working with our friends across Europe and in the short term, see no real impact. Of course exchange rates are a factor and some of our input costs have been affected. The current volatility makes it difficult to plan and like many businesses, we will continue to monitor how the markets settle over the coming weeks.
We continue to focus on business as normal and are as committed as ever in helping support all of our customers. Please do not hesitate to contact us if you have any questions, queries or indeed require support with a particular project.