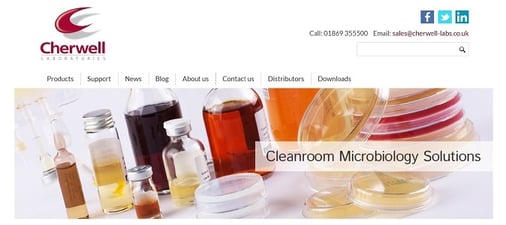 How was your experience of our website?
I've recently found myself recently doing some data analysis from searches on our website along with my other jobs. I must admit to being a bit of a nerd (of course you are I hear you say, you're a scientist!). So looking at facts and a figures and trying to interpret them is right up my street. On this occasion the facts and figures I was asked to analyse were failed search results, where no links were suggested for a particular search. I concentrated on the first five months of this year and there were some interesting results. For anyone who has used the search function and have not found what they wanted or did not get satisfactory results, we know how frustrating this can be. Therefore, I've been looking at the search subjects both successful and unsuccessful and hope that these may answer your questions based on what I've seen and make the experience easier:
We currently do not list products with their product codes on the website. You can see the product codes if you download the price list by requesting one.
We almost have too many media types to list on list on the website. We are considering including additional information to help you find the media you want.
Unfortunately, you cannot view QC certificates or Certificates of Analysis online. Please contact us if you didn't receive one or would like another copy sent. Technical documents such as Redipor material safety data sheets, our ISO 9001 certificate and TSE/BSE statement can be found on the downloads page.
Spelling errors – our search function isn't as forgiving as full Google. We are looking into it!
There have been quite a few searches for what I would describe as "technical advice". These included searches for bottle/container descriptions, causes of contamination in cleanrooms and air sampling standards. We would love to include more content on the website and there is more to come. We can't include the answers to every question on the website so our team of specialists (me included) are always happy to help. Just email or phone us on 01869 355500 and we will try our very best to find the best possible solution for your needs.
We pride ourselves on our customer service and want to make our website as quick, easy and useful for you as possible. We know how valuable your time is. Therefore, we have also added some useful links to the search results page that comes up when your search is unsuccessful. We will also be adding additional content in the next few months, to improve your experience in navigating the Cherwell Laboratories website. Keep an eye on the news section in the homepage for when the content arrives.
If you have any suggestions for information that we could add to the website to help you out, then we'd love to hear from you with your suggestions.

Andrew Ramage,
Microbiology Product Specialist,
Cherwell Laboratories