I would like to share with you an excerpt of an article I wrote for the forthcoming quarterly newsletter from Pharmig. It is about an open discussion session I participated in back at the Pharmig Annual Conference back in November called "Culture Media – Back to Basics". Chaired by Dr Tim Sandle from BPL, it was an attempt to get some consensus on how microbiological media is handled and used in the pharmaceutical industry. The findings from a few of the questions asked are below:
Do you buy prepared culture media or make your own?
The first question asked was whether people made their own culture media or ordered it in. Approximately half of the delegates from the first session confirmed they made at least some of their own media although the type of media was not asked for or specified. Pretty much all of those who made their own media also ordered them in from prepared media manufacturers. With many microbiology labs now switching to having their media made externally, the reasons for making media in house still were a matter of cost, sterility issues with externally manufactured media and the short shelf life of some specialist media meaning making it in house was the only option. From the second session only one person put their hand up when asked the question about how their media is sourced.
Do you audit your prepared culture media suppliers?
The next question was whether the attendees who used pre prepared media audited their suppliers. In both sessions approximately one third answered yes. Those who did say yes usually were part of the audit team; those who said no commented that auditing media suppliers was a low priority for their QA departments when compared to auditing suppliers of their API's etc.
Growth promotion testing
From the auditing of suppliers, came the next question, who performs growth promotion testing on the media they buy in? The majority of delegates answered in the affirmative. Only those laboratories with extremely limited resources relied entirely on the certificate of analysis from the manufacturer. The frequency of that testing was the next topic, once again a majority of delegates seemed to test per delivery due to the possible variation of transport conditions when the shipment of one batch of media is split in multiple deliveries. The majority of delegates said they used the specified ATCC strains although exactly what form their control organisms came in did vary (ready to use or prepared dilutions from a stock culture). A few people did perform reduced testing (not the full range) of organisms on their growth media but they were used for the testing of non-sterile products.
Going back to transport conditions, I mentioned from a manufacturers perspective we have performed studies showing our media still performs even if it has been stored for a short time outside the recommended storage conditions as can be the case seasonally if not shipped under temperature controlled conditions. Ultimately it is up to the customer to decide if the transport of their media is a critical process and to perform the studies themselves.
To view the full version of the is article please go to the Pharmig website where you can download the newsletter.
Events such as Pharmig's annual conference allow us to understand the challenges our customers face and ensure that we can continue to offer the best possible advice and solutions to these challenges. Quality is a key focus for us all at Cherwell, enabling our customers to have complete confidence to use our products. All Redipor® prepared media products undergo extensive quality checks and product testing during all stages of the manufacturing process and prior to being released to our customers.
You can download our Redipor price list for details of a selection of the most popular items in our range. Please don't hesitate to contact us if you have a specific requirement that isn't listed or if you require further information on the products or services we offer.
For more insights into prepared media please download The Pharmaceutical and Cleanroom Industry's Pocket Guide to Prepared Culture Media.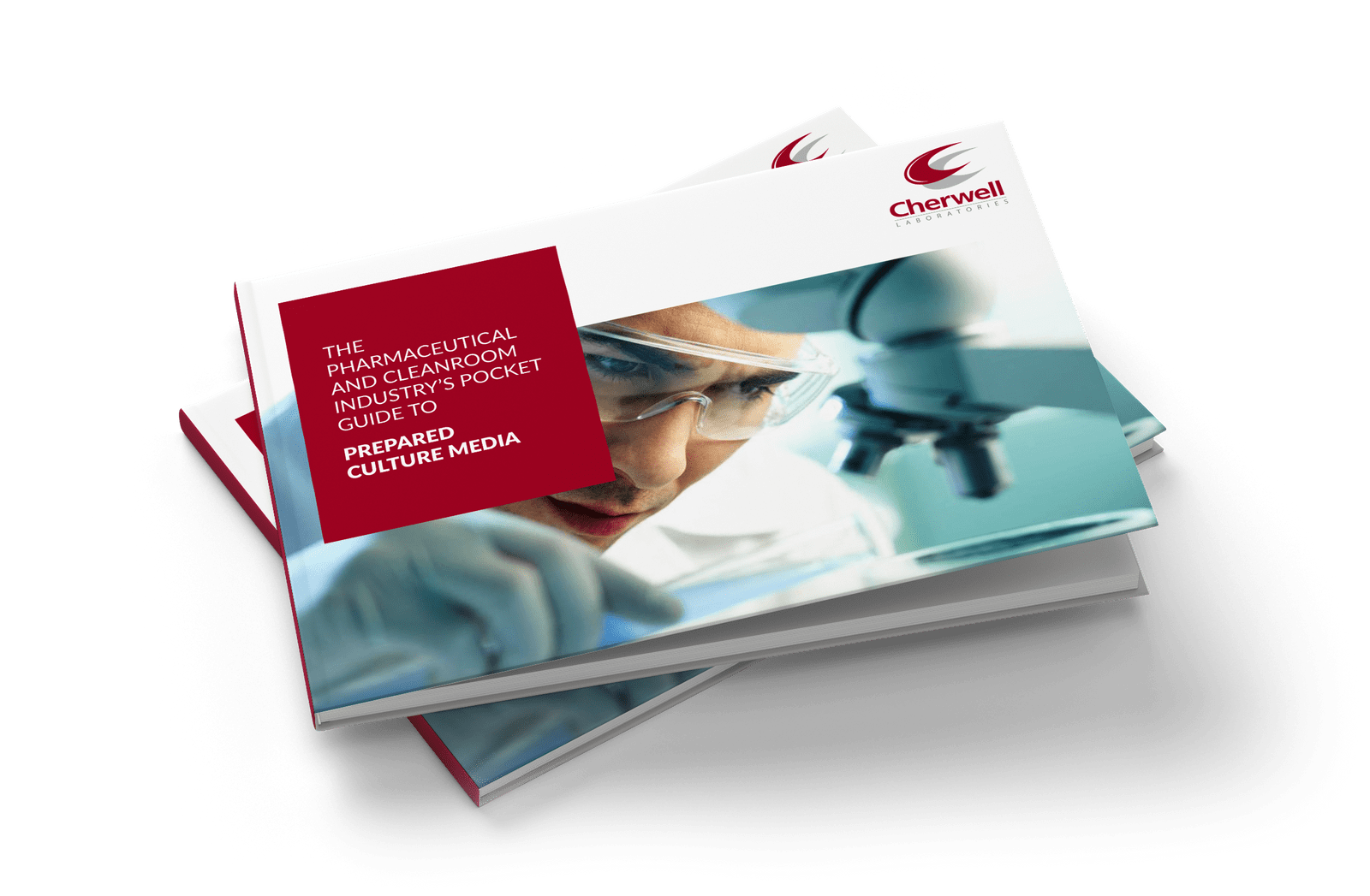 The pharmaceutical and cleanroom industry's pocket guide to prepared media
Understand best practices and the breadth of available prepared culture media options for varying applications within the pharmaceutical and the cleanroom industry.
Ensure your culture media is of a consistently high quality.