Receive the latest Redipor price list for ready-to-use culture media in plates, bottles, bags and ampoules, from our extensive range.
Our flexible manufacturing process means we can easily deliver a tailored solution to meet your unique needs, should you not find what you're looking for among our standard products.
We also offer gamma-irradiated products and packaging.
Prices effective from 1st April 2022.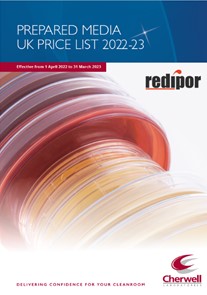 Use the drop down menu on the short form opposite to make sure you receive the list in the currency you want to.

All of our prepared media products are manufactured and tested at our site in Bicester, under the control of ISO9001.
p.s. We will keep all your details private in line with our privacy policy.