PHSS update on the latest issues concerning sterile manufacturing

Cherwell Laboratories was represented by Andrew Barrow, Sandra Hulme and myself on a sweltering hot and humid day at the PHSS annual conference. It took place at the UCL School of Pharmacy in central London. Each year the focus is on the latest issues concerning sterile manufacturing. This year the focus was on the "Impact of GMP regulation changes on contamination control, cross contamination control and QP certification – batch release."
The impact of EU GMP regulation updates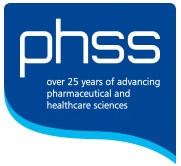 The key note presentation at the PHSS conference, was made by Ian Harwood from the MHRA. There are a whole host of chapters and annexes being reviewed and updated in EU GMP. These include Chapters 3 and 5 concerning cross contamination, Annexes 1, 16, 17 and 21. Ian mentioned the main drivers for making these changes are down to a number of factors:
Rapidly developing technology such as continuous manufacture, ATMPs (Advanced Therapy Medicinal Products), 3D printing and rapid microbiology methods all need to be incorporated.
Increasing awareness of data integrity and cross contamination prevention sees a focus on: complex supply chains to prevent the risk of falsified medicines; the increased application of quality risk management into the production process and the application of scientific knowledge to subjects such as cross contamination.
Also a loss of expertise in the industry. This is due to the loss of staff from restructuring of pharma companies from mergers and the retirement of experienced practitioners'. This in turn, means expertise needs to be built into the regulations.
Ian also gave a summary of what changes will be made to Annex 1 which is the main guide in EU GMP concerning environmental monitoring. It is going to be significantly bigger with a better clarification of EM, advice on how to monitor lower grades of cleanroom and clarification of what a grade A air supply is. It will also look to remove the ambiguity on microbial limits in EM and freeze drying conditions in paragraph 34.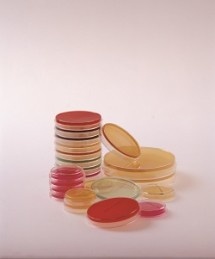 Perspectives on environmental monitoring incubation strategies
Following a number of discussions about cross contamination, Ian Symonds and Mike Davies from GSK presented the results of a case study looking at the impact of dual incubation on the recovery of cleanroom microflora on EM plates. It has long been recommended that EM plates are incubated at two temperatures to initially encourage the growth of fungi at 20 to 25°C then the growth of bacteria at 30 to 35°C. They incubated TSA and SDA plates exposed in the same location at a range of different temperatures.
In summary it found TSA was the most effective medium for the primary recovery of fungi and bacteria. 20-25°C was the most effective temperature for isolating fungi and gram positive Bacilli, 30-35°C for human commensals. Dual incubation in this study was found to show reduced recovery of both fungi and bacteria.
If you are a PHSS member the full results and conclusion can be found in the European Journal of Parenteral & Pharmaceutical Sciences 2016 volume 21(1): 7-15.
Similar research findings from Roland Guinet
Roland Guinet from A3P/RGmp compliance in France then presented his findings from a similar study in terms of temperature. Liquid media was also used in the trial. His findings were comparable with those from GSK with similar recommendations. In both cases it was stressed that, should you choose to change your EM plate incubation strategy, similar studies must take place at your own facility. This will allow you to find the optimal incubation conditions for the microflora present to grow. As mentioned dual incubation is still the recommended incubation method and there is no indication this will change in the near future. It will be interesting to see if more work is done to back up or challenge the findings from GSK and Roland Guinet.
Visit our events page for more information on more PHSS and other events that we'll be attending in the future.

Andrew Ramage,
Microbiology Product Specialist,
Cherwell Laboratories