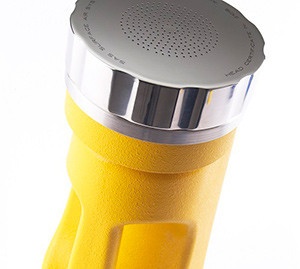 Articles include:
- Expansion Complete
- Focus on Quality
- Growth Promotion Testing
Welcome to our Spring 2014 eNewsletter - providing you with the latest news and updates from Cherwell Laboratories. Any additional information that you may require is simply a click away.
However, we are as always, still very happy to speak to you in person and over the phone on 01869 355500.
Expansion Complete
Yet the investments continue...
What a great start to 2014! Phase II of our new cleanroom expansion is complete. We have validated and occupied the new rooms and already feel the benefit of extra space for production support. More changes are planned as we continue to grow.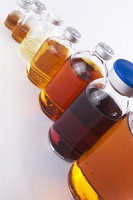 Value and quality combined
Cost control has been a vital and successful feature of our expansion plans. Our new Redipor price list list had some modest increases to recover unavoidable raw material cost inflation, but investment and production costs have been balanced by improved efficiencies. We continue to offer real value to all customers without compromising quality.
Money well spent
Another investment to benefit SAS customers is new technology air flow sensors for our SAS calibration service. The details have been communicated through our change notification process and we are sure this will fuel even greater confidence in our yellow samplers.
Growing our workforce
Whilst expanding our facilities, we have also been busy recruiting new people, including an additional QC Microbiology Supervisor and extra Production Technicians. Our workforce is now 67 people - over 50% have been with us for five years or more.
Request a Redipor Price List.
Focus on Quality
Exceeding customer expectations
Quality is a key focus for us all at Cherwell, giving our customers complete confidence in our products.
We always aim to meet or exceed your expectations and deal with any issues effectively and efficiently.
Our website details some of the main steps we take to ensure the quality of our products. These include:
Extensive QC checks
Comprehensive

QC certification

Detailed reporting
Full documentation & notification of product changes
Regular internal audits
Routine supplier evaluations
View our 'Quality' page.
Charitable Cherwell Update
Easy Money!
Help us to donate even more to charity this Spring. Simply update your details on our sign-up form, then forward this link to a friend asking them to sign-up for future newsletters.
For every industry or NHS update/registration before the end of May 2014, we will donate another pound to Thames Valley & Chiltern Air Ambulance Trust. We will publish the total in our next edition.
Ask Cherwell
When should we repeat growth promotion tests on prepared media?
There is a wide spectrum of opinion and almost certainly no universal answer to this question. So, we would like to add to the debate and help wherever possible to reduce the workload for our customers. Please help us by completing our quick confidential survey.
We hope to publish an anonymous summary together with suggestions for an improved service from Cherwell.
Responses from users of media from other suppliers would be equally valid, so please help by forwarding this link to friends and colleagues.
Take our quick growth promotion testing survey.
Think Reliability! Think Yellow!
Cherwell's SAS microbial air samplers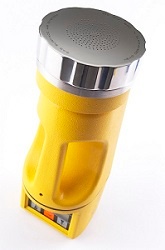 Cherwell have been supplying and servicing SAS microbial air samplers for nearly 35 years. We still routinely calibrate instruments that we sold over 20 years ago. The reliability and robustness of these samplers produce a remarkably low whole life cost for very little extra investment when new.
In recent years several apparently similar and sometimes cheaper samplers have appeared on the market. Few have stood the test of time.
Our proven expertise in calibration and repair helps ensure that the current range of familiar yellow SAS Super samplers will continue to be the best choice for many years to come.
Events
We will be supporting a number of events in forthcoming months - please do drop by to say 'Hi'!
Next Event:
Aseptic Preparation & Dispensing of Medicines (APDM) 2014
8th & 9th July 2014
Trinity University, Leeds
View details of other events supported by Cherwell.